Welcome to
Hôtels Gouverneur Trois-Rivières
Discover our Trois-Rivières hotel! Located in the heart of the historic district, just steps from the Old Prison and within walking distance to Harbourfront Park, our 128 renovated rooms strike a happy balance between top-quality amenities and blissful comfort. ​Ideally located between Montreal and Quebec City, Hôtels Gouverneur Trois-Rivières offers services for big life events—business conferences, weddings and family reunions in our renovated banquet halls—and smaller ones too—a great French dinner for two in our restaurant Le Rouge Vin, for instance.
Our rooms
Looking for a standard room or a suite? We got you covered! Hôtels Gouverneur Trois-Rivières offers comfort quality rooms at an exceptional price.
View all rooms
Slideshow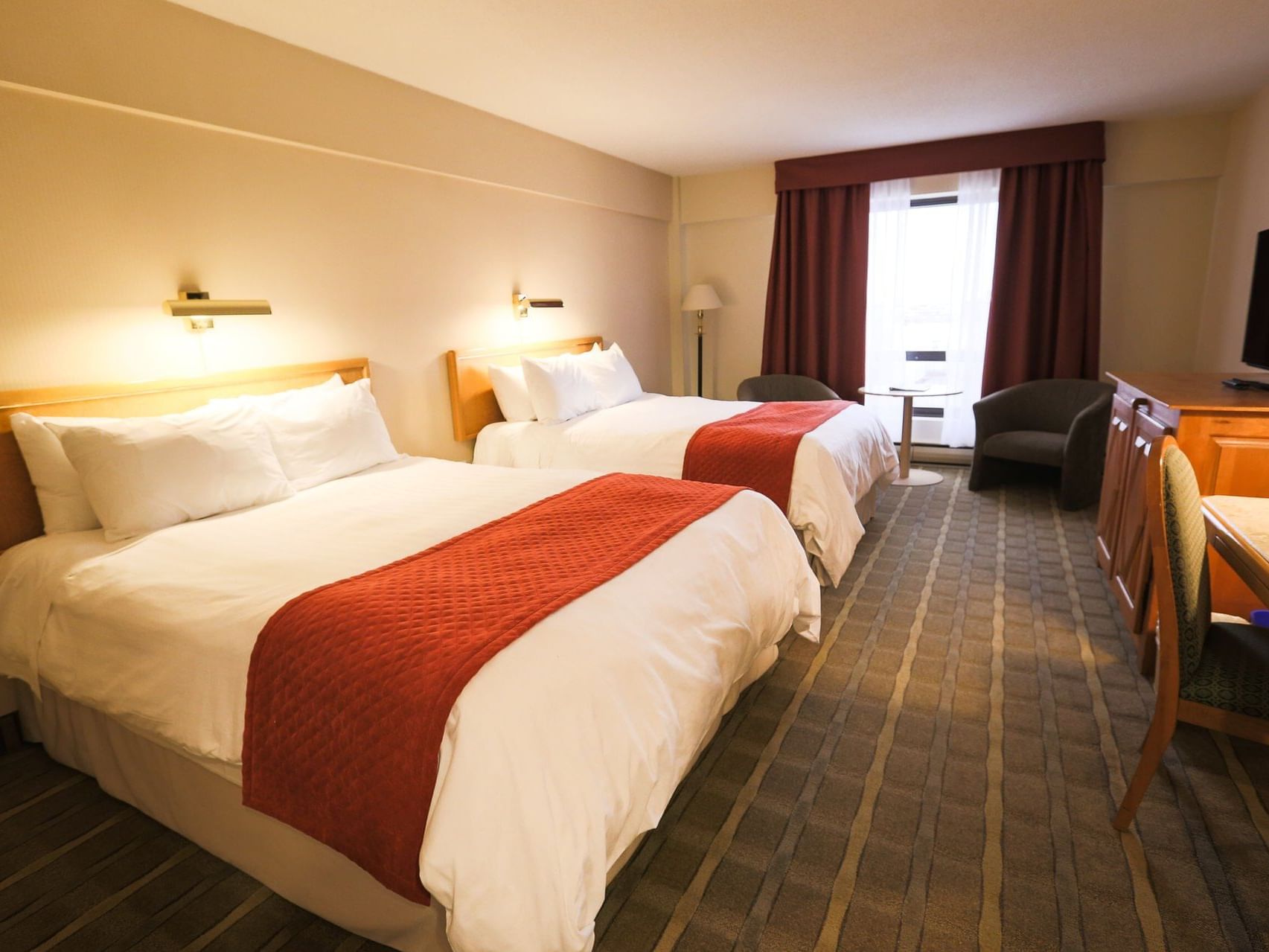 Classic - 2 Beds
Our Classic rooms are caredfully laid out to meet all your needs. Both functional and classic, they provide great comfort.
Subscribe to our newsletter